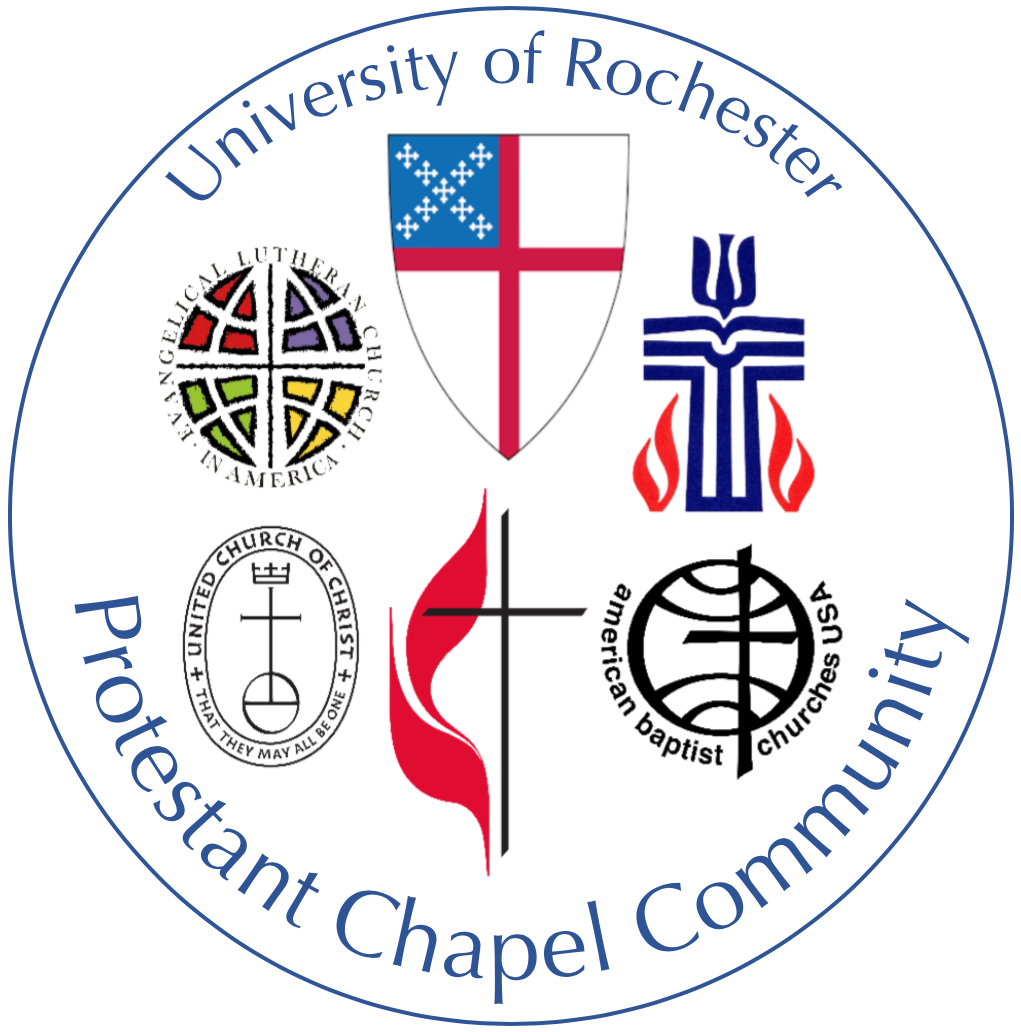 The University of Rochester Protestant Chapel Community is a gathering of Christians from many spiritual backgrounds working together to serve God and neighbor in the University and beyond. Jointly led by an ordained minister and a student steering committee, PCC provides a place for Christian worship, friendship, service, and the thoughtful study of scripture. We welcome a diversity of traditions and viewpoints, while celebrating the progressive nature of Christ's teachings, and accepting his challenge to go forth into the world as voices of positive change.
We strive to be open to all God's people and to honor the various traditions from which we come. PCC warmly welcomes all guests and members, regardless of race, creed, ethnicity, sex, sexual orientation, gender expression, gender identity, or disability.
We hope you will make Chapel a habit, and find here a welcoming place to live out your faith at the University of Rochester.
Click here to read a history of PCC and our parent organization, Genesee Area Campus Ministries.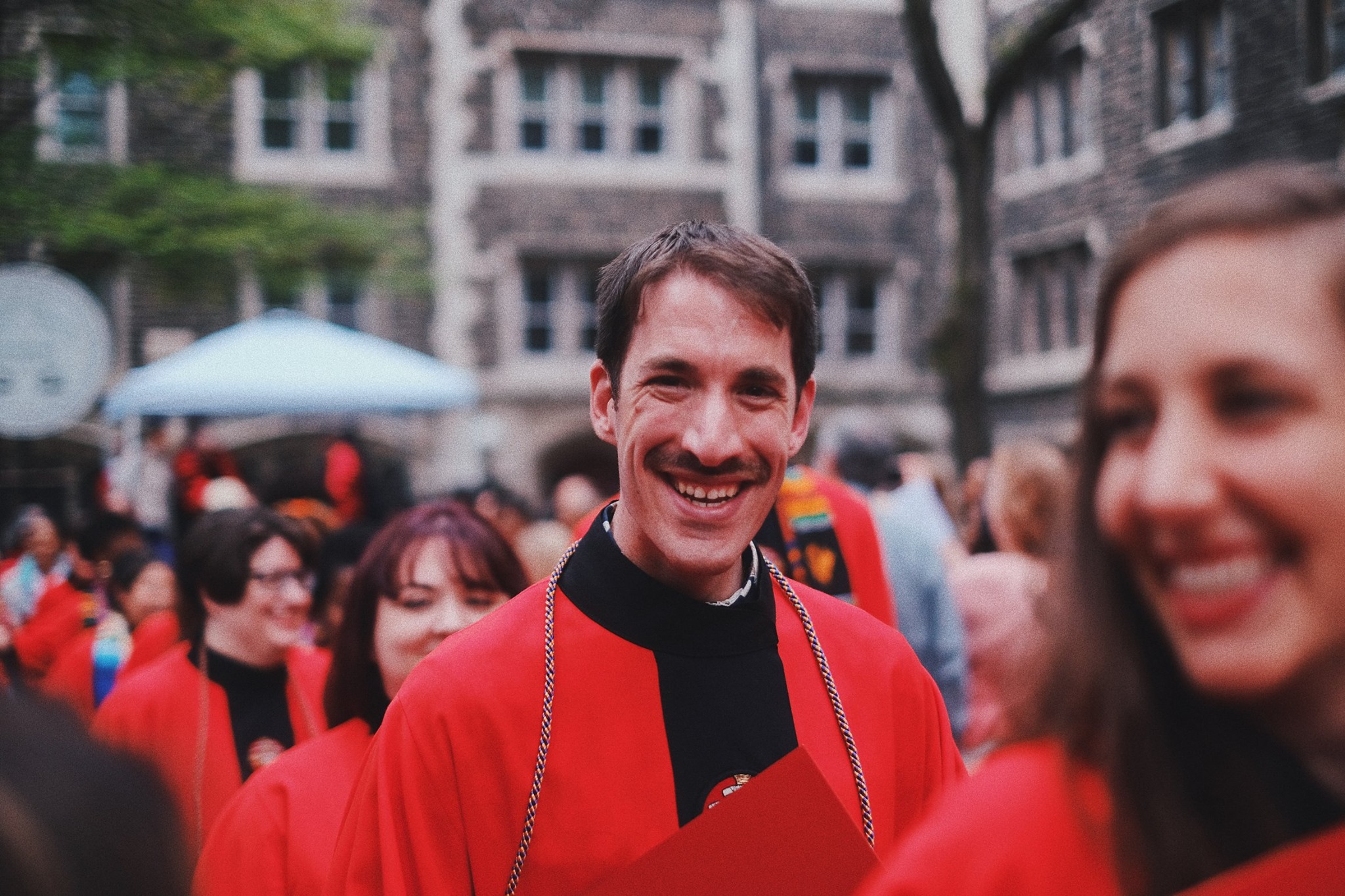 Chaplain Sam
Sam is our new Chaplain, fresh to the Finger Lakes after 10 years in NYC! He brings with him a passion for art-making, especially how art may affect and be impacted by Christian tradition. With his passion for interfaith work, social justice programming and inviting the spirit to move in new ways, his leadership is a clear fit for PCC. He lives in Canandaigua with his fiancee Julian and their dog, Kaz.
Education & Training:
Master of Fine Arts, U of South Carolina
Master of Divinity, Union Theological Seminary
Ordination, United Church of Christ.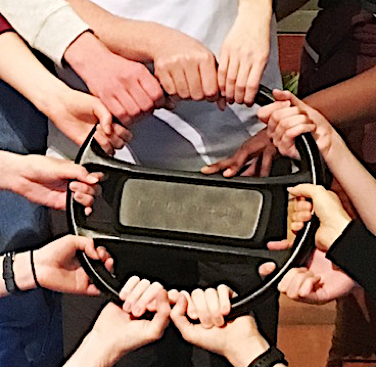 Our Steering Committee
PCC is student-centered and student-driven. Our elected Steering Committee brainstorms and organizes PCC events, and only occasionally goes off on tangents! Plus, as a part of the official Steering Committee induction ceremony, you get to put your hands on a real Porsche steering wheel (no longer attached to a Porsche, unfortunately, but it's something).